Bevel
Cutting a form E, this profile wheel has a standard connection of a 5/8″-11 female thread with a center water feed. An adapter is available to convert the wheels to a 1/2″ diameter shaft drive. Diameter of bearing guide is 2 3/4″. Wheels come with a detachable bearing guide. Wheels are standard with coarse (30/40) diamonds. Finer (50/60) diamonds, custom sizes, connections and profiles may be ordered upon request.
All wheels in good condition may be replated to provide new tool performance at a discounted price.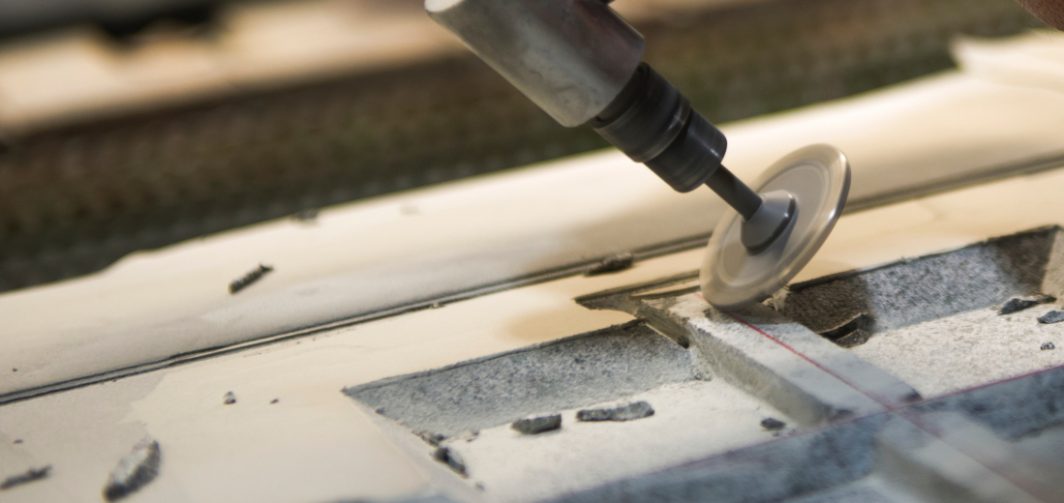 Custom Tooling
Tell us the material you're cutting and the shape and profile or texture you need, and we can design a tool to work with the machines you have. Our in-house drafting department can create a precise tool for your specialized needs. Give us your hand-drawn sketch or tell us in a phone conversation. We can work with whatever you provide.