Pneumatic T-31 Anchor Machine with Vacuum Pad
Use the Type 31 Anchor Machine to install bottom mount sinks and structural back anchoring. Purchase Type 31 Anchor Bolt assemblies for installation. The machines feature corrosion resistance pivots for smooth operation. Machines employ high quality motors for reliability and durability.
Pneumatic version features an adjustable water feed connection, a durable molded plastic carrying case and comes with a vacuum pad requiring 18-20 cfm air at 90-100 psi.
Return machines in need of repair directly to us. We estimate costs prior to service and then complete repairs quickly.
$1,214.30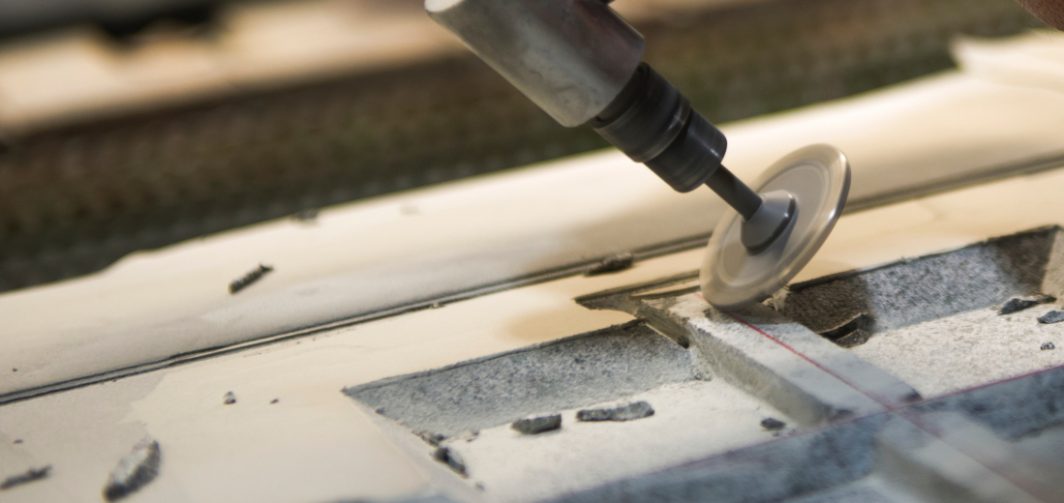 Custom Tooling
Tell us the material you're cutting and the shape and profile or texture you need, and we can design a tool to work with the machines you have. Our in-house drafting department can create a precise tool for your specialized needs. Give us your hand-drawn sketch or tell us in a phone conversation. We can work with whatever you provide.